A Psychiatrist is a medical doctor trained in the diagnosis and treatment of emotional, psychiatric, psychological and behavioural problems, evidence-based medication management, as well as psychotherapy ('Individual Therapy' or 'Group Therapy') for individuals, couples and families. 
Are Psychiatrists and Psychologists the same?
No. This is a very good question though. The suffix "-iatry" in Psychiatry means "medical treatment". The suffix "-ology" is psychology means "theory of". So Psychiatry is the medical treatment of the psyche, whereas Psychology is the theory of the psyche.
A Psychiatrist has completed their medical and surgical degree in addition to a period of general medical/ surgical training prior to gaining general registration as a doctor. At some point after this, a Psychiatrist will commence 5 years of psychiatry training with the Royal Australian and New Zealand College of Psychiatrists (RANZCP). The RANZCP training program lasts at least 5 years during which a Psychiatrist in training is required to complete a number of rotations and exams in a variety of sub-specialties.
A Psychiatrist must complete formal medical examinations to ensure that they achieve a minimum standard of practice before they are awarded Fellowship of the Royal Australian and New Zealand College of Psychiatrists (FRANZCP).
Even after FRANZCP is awarded, a Psychiatrist is required to demonstrate an ongoing commitment to their professional development so that fellowship status is maintained with RANZCP the Australian Health Practitioner Regulation Agency (AHPRA).
In summary, a Psychiatrist is able to:
Conduct a medical assessment and formulate a diagnosis taking into account emotional, behavioural and psychiatric symptoms as well as an understanding of co-occurring medical needs. In this way treatment can be uniquely tailored, taking into consideration all of your current medical issues, not just mental health.
Provide you with a range of treatments, including both psychotherapy (Individual Therapy) and medication, which often results in better outcomes compared to either treatment in isolation.
Are there different types of Psychiatrists?
Yes. Not all Psychiatrists are the same. It is important that you find the right Psychiatrist with the right expertise to treat you.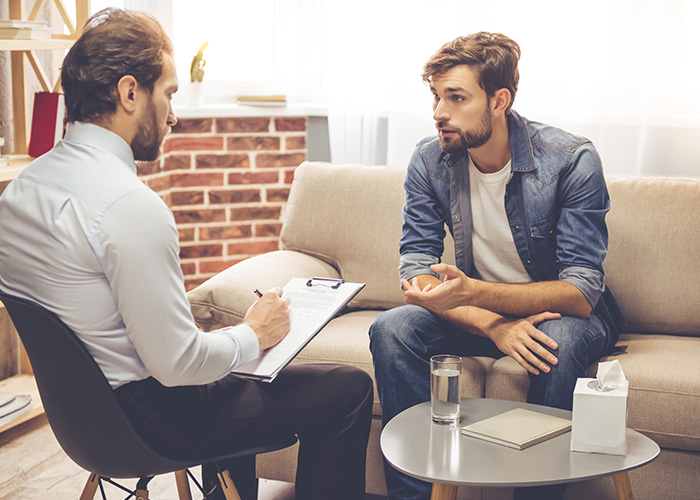 What is a General Adult Psychiatrist?
Dr Llewellyn  is an experienced Young Adult Psychiatrist. This means that she is able to see adult patients to diagnose and treat a range of mental health disorders including:
Mood Disorders (for example, Major Depression, Bipolar Affective Disorder, Dysthymia, Adjustment Disorder, Post-Natal Depression)
Anxiety Disorders (for example, Generalised Anxiety Disorder, Panic Disorder, Post-Traumatic Stress Disorder, Agorophobia, Specific Phobia, Social Phobia, Obsessive Compulsive Disorder)
Psychotic Disorders (for example, Schizophrenia, Schizoaffective Disorder, Delusional Disorder, Drug-Induced Psychosis)
Substance Use Disorders (for example, Problem Gambling, Sex Addition, Alcohol and Drug Dependence)
Personality Disorders (for example, Borderline Personality Disorder)
What is a Child and Adolescent Psychiatrist?
Dr Llewellyn is a Child and Adolescent Psychiatrist. This means that in addition to General Psychiatry training, Dr Llewellyn  has undergone further study and completed Advanced Training in a range of behavioural or emotional disorders which become apparent in childhood and adolescence including:
Learning and Communication Disorders (for example, Language Disorders, Stuttering)
Elimination disorders (for example, problematic bed-wetting)
Attention Deficit and Disruptive Behaviour Disorders (for example, Attention Deficit Hyperactivity Disorder or ADHD, Conduct Disorder, Oppositional Defiant Disorder)
Developmental Disorders including Autism Spectrum Disorder and Asperger's Disorder
What about a Developmental Paediatrician?
Although a community Developmental Paediatrician may offer assessment appointments for children with Autism Spectrum Disorder, Attention Deficit Hyperactivity Disorder, or other emotional or behavioural challenges in childhood, a Paediatrician is a member of the Royal Australian College of Physicians and has been primarily trained in the medical assessment and management of children.
What is an Addiction Psychiatrist?
Dr Llewellyn is also an Addiction Psychiatrist.  This means that in addition to General Psychiatry and Child/ Adolescent advanced Psychiatry training, Dr Llewellyn has completed Advanced Training in the treatment of addictions including:
Substance Use Disorders
Tobacco or Alcohol
Prescription medicine misuse
Drug dependence
Behavioural Addictions
Food Addiction
Gambling Addiction
Computer or Gaming Addiction